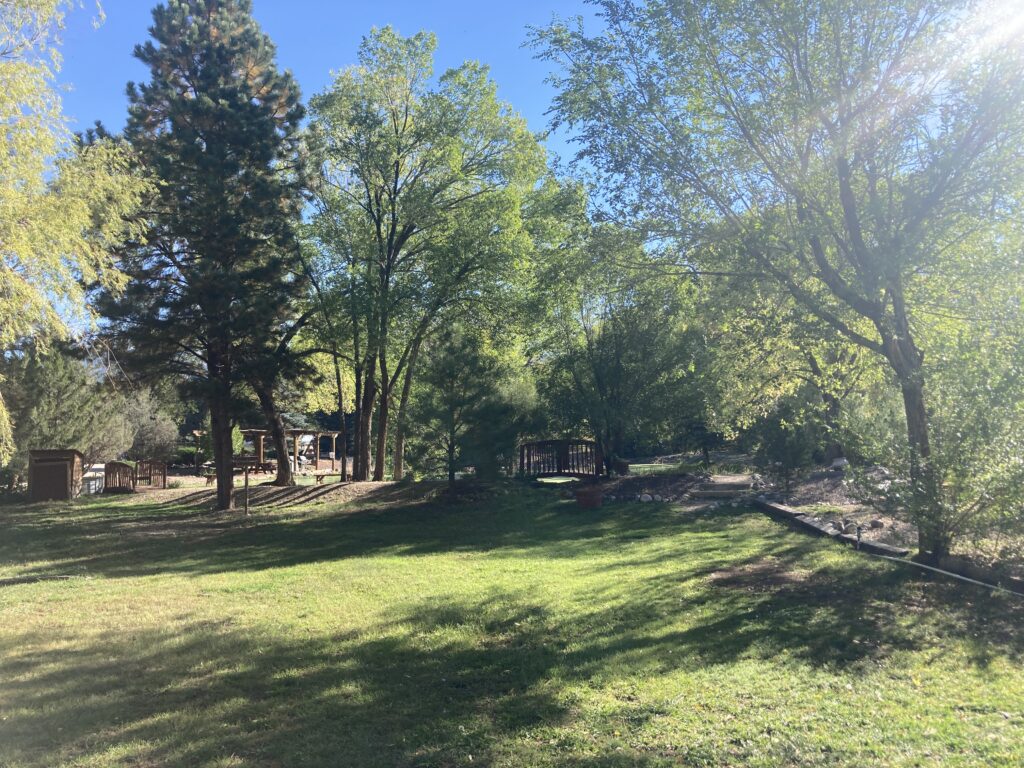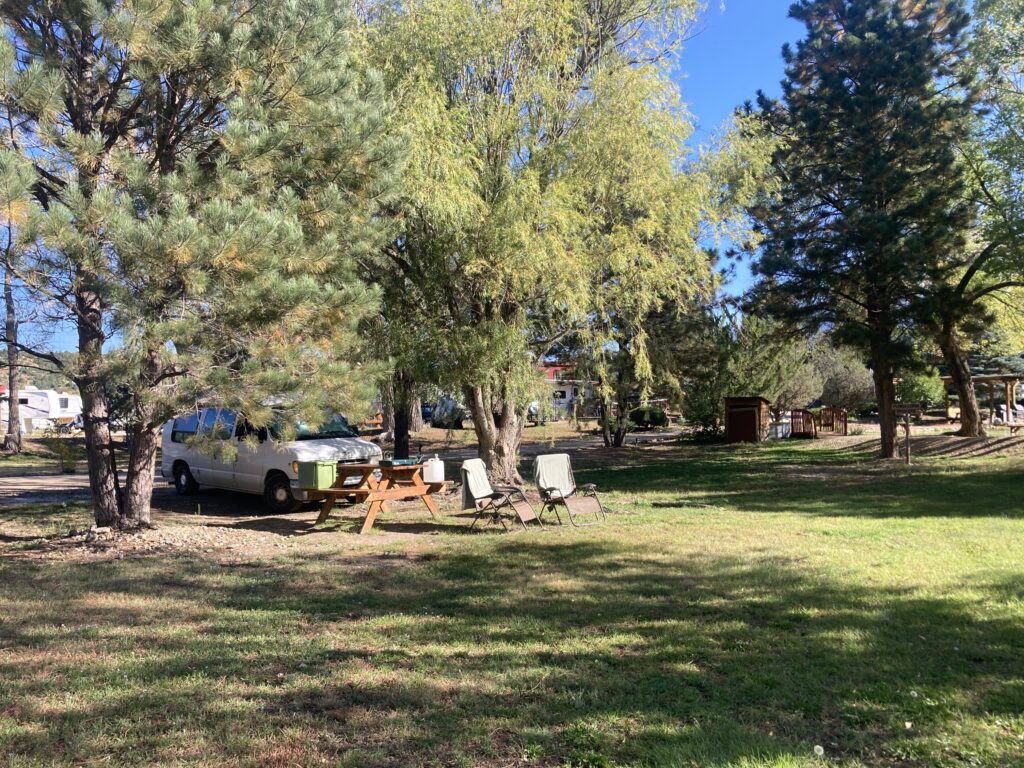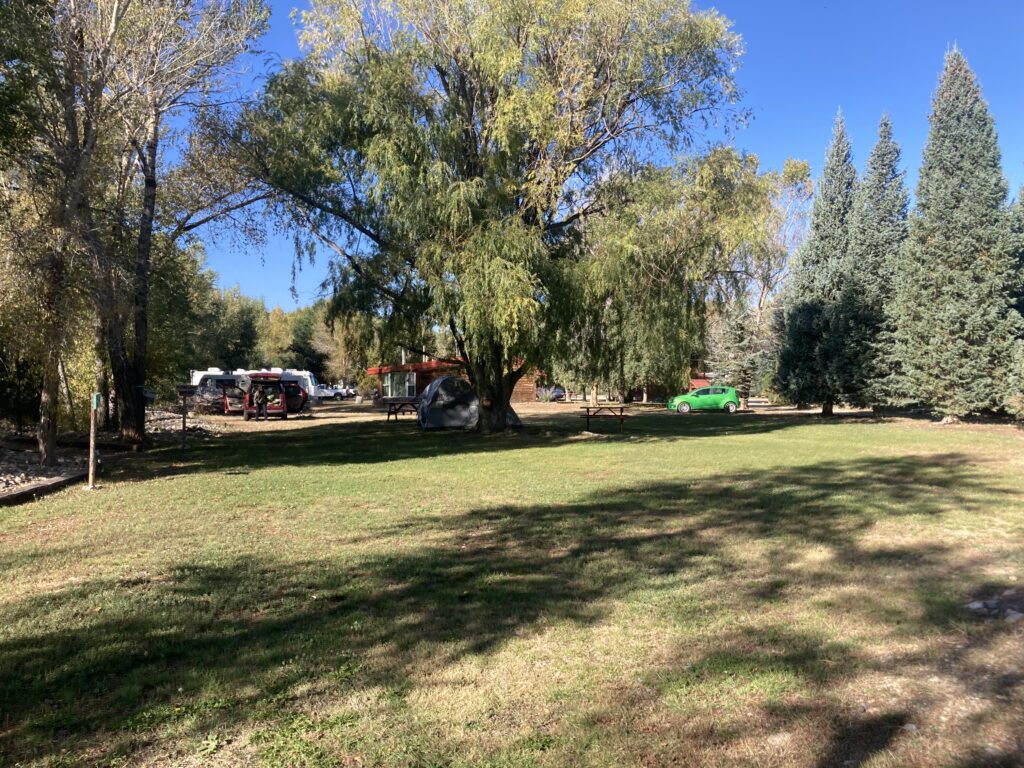 Camp with a shower, how does that sound? At Questa Lodge, we welcome Tent Campers and Van Lifers alike.
Beautiful grounds as well as Bath, Shower and Laundry facilities await to help make roughin' it…a little less rough. It's a quiet resting place with amenities close by and nature easily accessible.
Camp with a shower for $17+/night. No hook-ups, but we will hook you up with a place to rest and clean up.
Men's and Women's restrooms are closed during the winter months, typically around October 15th to April 1st depending on temperatures. During this time, there is a single restroom with a shower available for use.
Learn more about what to expect staying at the park here.